TELUS Wise
articles, videos & tips
Browse through our informative resources developed in partnership with Internet safety experts, like MediaSmarts, to help keep you and your family safe in our digital world.
TELUS | Stand with us to #EndBullying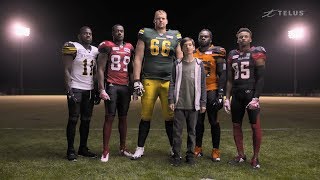 It may not always feel like it, but there's an entire team behind you. Together, we can bring good sportsmanship from the field online and #EndBullying.
Watch video
#EndBullying | The power of one mother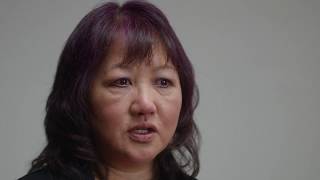 Carol Todd lost her daughter to cyberbullying. In the wake of that devastating tragedy, Carol founded the Amanda Todd Legacy Society, a foundation that creates awareness on the dangers of cyberbullying and educates youth on internet safety.
Watch video
Google yourself

Put a Google Alert on your name so you can track what is being said about you online. Just go to google.com/alerts and type in your name in quotation marks. You will receive Google alerts via email when your name appears online. This is not a 100% guarantee but a great start to tracking your digital footprint.

See all tips

Set strong passwords

A password can prevent someone from gaining access to your device and doing things like circulating your pictures or sending messages in your name. A good password or other form of authentication can also stop someone from hacking into your social networking accounts or changing passwords on your applications. Set the security settings on your device so that it automatically locks after a specific period of inactivity. Remember to use a difficult password; easy-to-guess passwords are less secure.

See all tips

Turn off most geo-tagging

Photos taken from most smartphones include a geotag - the exact location of where the picture has been taken. Think of it this way – if you take a picture of your child's first day at school and share this picture or post it to your favorite social networking site anyone can find the exact location of where this picture is taken. To turn of geotagging – go to 'camera settings' on you smartphone and turn geo-tagging off.

See all tips
<
>